One thing that I love about Spring is that it brings many markets and fairs. There have been a few recently which my sister and I have been to, and these are some of my finds!!!
A cute little frog with no purpose, other than to make me happy!
Some vintage tea cups!
Some pretty fabric.
A set of 6 cool floral place mats!
Two cute retro mugs.
A vintage thermos.
This cute little red and white jug. The awesome thing is that it is also a thermos so you can keep hot or cold drinks in it!
Two cute spotty mugs.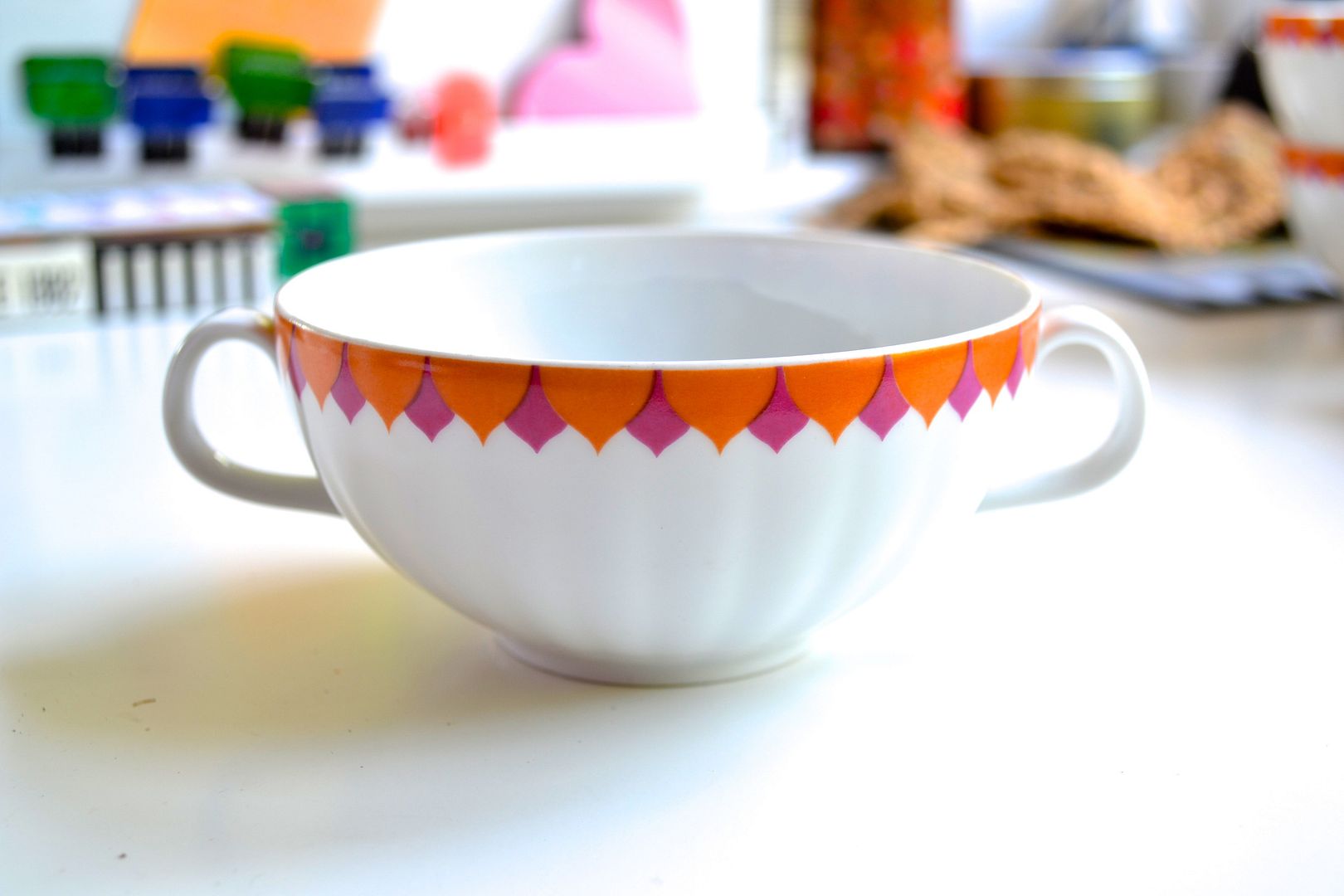 A set of 6 cute soup bowls!
And this really cute wall plate thingo which I loved so much that I hung it up on my wall immediately!!!
I hope you like my finds.Have you done anything thrifting of your own lately? Let me know!!